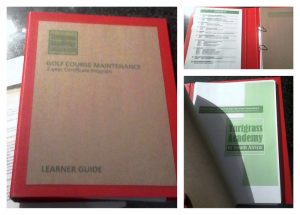 July 2017: The first group of students are enrolled and ready to get studying!
The Turfgrass Academy team will be posting Students their files along with the first training module tomorrow!
Students can also look out for their "welcome email" in the next day or two that contains their unique student number, username & login details.
The first module deals with Golf Course Etiquette and how the rules of golf affect & influence golf course maintenance.